Road Closures
GATE River Run Street closures - The exact schedule would come from police, but generally:
Bay Street Downtown to EverBank Field: 8:15 to 9:15 AM
Duval Street to Downtown: 8:15 to 9:15 AM
Main Street Bridge: 8:15 to 9:15 AM
Hendricks Ave from Riverplace Blvd to Atlantic: 8:30 to 9:30 AM
Atlantic Blvd & San Marco Blvd from Hendricks to Landon: 8:45 to 9:40 AM
River Road from Landon to RiverOaks Road: 8:45 to 10:15 AM
Hendricks Ave between RiverOaks & Atlantic Blvd: 8:50 to 10:30 AM
S. Alexanderia & Belote: 8:50 to 10:45 AM
Atlantic Blvd & Old Kings Road: 8:50 to 10:45 AM
All three lanes closed on Atlantic Blvd on the west bound side from Old Kings to to Hart Bridge: 8:30 to 11:30 AM
Holmesdale, Nicholson, San Mateo, & Gay: 9:00 AM until 11:15 AM
Hart Bridge Southbound: 8:30 AM until Noon.
Martin Luther King Blvd at Duval: 8:00 AM until Noon
Entry Fee Structure
| | | |
| --- | --- | --- |
| | 15K | 5K |
| Through December 31st | $30.00 | $20.00 |
| Through January 31st | $35.00 | $25.00 |
| February 1st - February 28th | $40.00 | $30.00 |
| March 1st - At the Runner's Expo if spots still available | $45.00 | $35.00 |
There is NO Day of Race Registration and NO refunds!
Discounted Age Entry: $5 off if you are 13 or under or 65+
New Four Wave Start for 15K
Wave One, Multi-Color Zones (Top 5,000 runners under 10 minute/mile pace that submitted proof of qualification with registration):
This Zone is located at the front of the starting line on Gator Bowl Blvd. This wave, which will start at the sound of the cannon, will include the Top 5,000 seeded positions. Runners in Wave One will be seeded into six color zones based on submitted qualifying times. Each runner must submit the name of the race, date of race, distance, and finish time when they register. These zones will be filled on a first-come, first-serve basis: Yellow Zone 1-300, Blue Zone 301-1000, Red Zone 1001-2000, Green Zone 2001-3000, Orange Zone 3001-4000, Black Zone 4001-5000. If you already have your qualifying time, register now, so you know you have a spot in one of these seeded zones! For more information on this top 5,000, click here!
Participants in the following waves will be required to select their expected pace/mile for the 15K at the time of registration. Select the pace closest to what you plan to run for the entire 15K.
Wave Two, Grey Zone (Numbers 5001-12,000: 10 - 11 minute pace/mile):
The Grey Zone will be located directly behind the Top 5,000 seeded runners on Gator Bowl Blvd. Once all the runners in Wave One have cleared the starting line, the next 5,000 runners in Wave Two will be moved up to the starting line and will be started after a three minute delay. This will give runners in the Wave Two more room to run.
Wave Three, Purple Zone (Numbers 12,001-18,000: 12 - 14 minute pace/mile):
The Purple Zone will be located inside the Tailgate Zone at the Stadium. Runners in this zone will be moved onto Gator Bowl Blvd. after Wave One has started. Once all the runners in Wave Two have cleared the starting line, Wave Three will move up the to starting line and will be started after a three minute delay.
Wave Four, Pink Zone (Numbers 18,001+: Walkers or 14+ minute pace/mile):
The Pink Zone will start from a separate starting line on Georgia Street, which is located in front of the starting line on Gator Bowl Blvd. Participants in the Pink Zone will be started right after the runners in Wave Three have cleared the starting line.
The GATE River Run Features:
The USA 15K Championship Run/Walk
The Florida Times-Union 5k for Charity
Brooks Rehabilitation Challenge Mile
adidas Junior River Run
Diaper Dash
3 Day Runner's Expo
Technical Shirts for 15K Entrants
4 Different Wave Starts for 15K
12 Live Bands on the Course
Accurate MyLaps Chip Timing
Scrolling Results on Jumbotron at Finish Line
Top 10% Men's & Women's Finisher Hats in 15K
15K Finisher Medals
Publix Post Race Celebration
120 Kegs of Miller Beer
$85,000 in Prize Money
Florida Times Union 5K Charities:
American Lung Association
March of Dimes
Jewish Family & Community Services
L'Arche Harbor House
North Florida School
HOPE Worldwide
Seamark Ranch
Susan G Komen Breast Cancer Foundation
Catholic Charities Bureau, Inc.
Special Olympics - Duval County
Jacksonville Track Club
The ALS Association Florida Chapter
Big Fun Box
High School Track and Cross Country teams
Watch the Start From Last Year!
Confirm Your 15K
or 5K Race Number:

Click here to confirm your 15K or 5K registration and get your race number!
PACKET PICKUP FORM
If you are unable to make it to the Runner's expo to pick up your own packet, your packet may be picked up for you. Fill out the Authorization Card linked below and have the person bring it to the Expo with them.
Schedule of Events
8:24 AM:
Top 25 Seeded Women Start 15K
8:30 AM:
GATE River Run 15K & Florida Times Union 5K for Charity Begin
9:15 AM:
Publix Post Race Celebration
10:15 AM:
Brooks Rehabilitation Challenge Mile
11:00 AM:
adidas Junior River Run (1 mile)
11:00 AM:
JTC Diaper Dashes (Ages 1 to 3 years)
Event Photos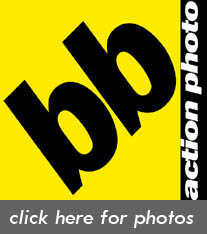 View your action photos from the race at: www.bbactionphoto.com! BB Action Photo will be taking individual runner shots at the finish line that can be purchased the week after the race!
Event VIDEOS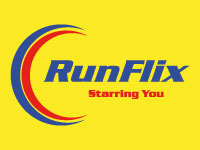 RunFlix will be videotaping everyone in the race this year and will then produce personalized CUSTOM videos for participants who order them. So be sure to smile and showoff when you see the RunFlix cameras around the course! Pre-order your video at www.runflix.com!
GATE River Run Sponsors